Tailored to your needs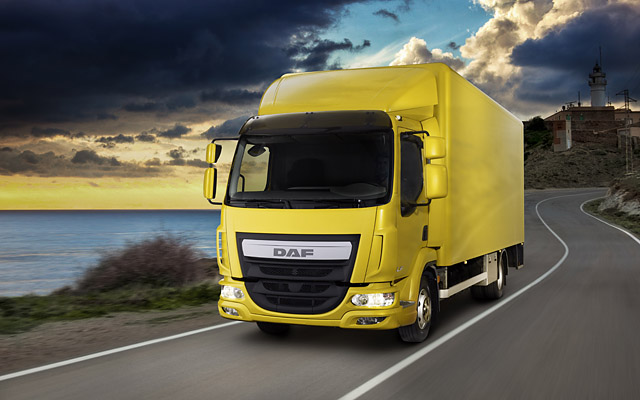 The DAF LF Euro 5 series stand for a full range of efficient distribution trucks. Their development was fully driven by delivering maximum efficiency for the operator and the highest ease of use for the driver. Consequently, the DAF LF Euro 5 sets the benchmark in terms of payload, fuel efficiency and uptime. At the same time, also its practicality is unequaled.
In short
The LF front wheels have a steering angle of up to 53° for the smallest turning circle in its class for optimum maneuverability.....

The heating and ventilation system is extra powerful to restore the interior climate after the doors have been opened.
Created to deliver
The DAF LF Euro 5 is well thought trough in every detail. It is completely fit for distribution work. For every distribution task in the 12 to 19 tonnes class there is a tailor-made LF solution. Whichever you prefer, it offers class leading payload as a result of low kerb weights. That support efficiency, as do the modern four and six cylinder PACCAR engines with outputs from 152 kW/207 hp to 210 hp/286 hp. Powerful, reliable, fuel efficient, clean.
The design gives the DAF LF Euro 5 a great look. The interior with dashboard and integrated Driver Performance Assistant is the best working environment for the driver. The chassis is completely flat and for highest bodybuilder friendliness.
Whether you opt for the Day Cab, the extended Cab or the Sleeper Cab – there is always a perfect DAF LF for your distribution needs.