LF construction variant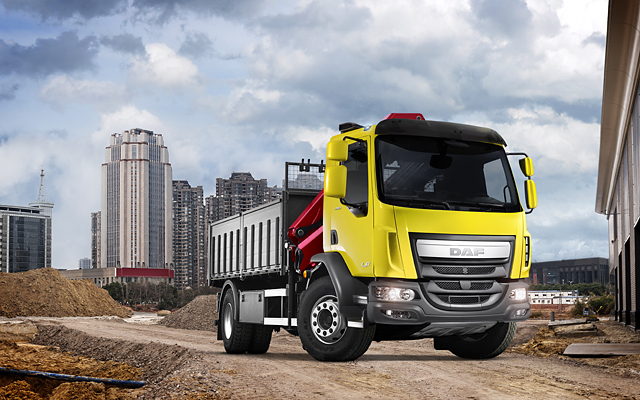 Ideal for construction applications where high manoeuvrability is of great importance: the DAF LF construction variant. With a low kerb weight for the highest payload and maximum efficiency. At the same time, the DAF LF construction variant offers outstanding driver comfort.
LF construction variant
The LF construction variant has been designed to operate on unpaved construction sites. Low vulnerability was realized by a high position of the bumper and a thick protection shield for the radiator and the oil sump.

The interior of the DAF LF Euro 5 is easy to clean, so that it always looks good, even after years of intensive use.

The bumper is placed higher, giving an approach angle of 25 degrees and a high ground clearance of 32 cm.

The galvanized steel bumper and radiator protection plate can take a knock or two. Just like the rugged wide cab-entry steps. Specially designed for easy and safe entry and exit.
DAF LF construction variant
Its black grille, galvanized steel bumper and robust radiator protection plate give the DAF LF construction variant a sturdy exterior. The DAF LF construction variant looks powerful and friendly at the same time. Important for a construction vehicle that operates in many urban areas.